Discussion Starter
·
#1
·
I finally got Mike's Super Commander done…Some of you may remember the pics he posted of it a few months back. It is a 50's vintage LW commander in 38 super. It was in real nice shape. It did however have some really nasty tool marks all over the frame. Otherwise really nice.
It has been checkered 30lpi on the frontstrap. Ed Brown safeties, extractor , hammer, guide rod and mainspring housing (also 30lpi). Novak bar dot night sights. McCormick trigger, Ahrends grips and Nowlin Barrel. I also cut serrations on the top of the slide and a French border. The frame has been mil spec hardcoat anodized and the slide and small parts blued.
I had a lot of trouble getting some good pics. ( lighting,lighting,lighting) Mr. Nagata has nothing to fear from me!!! I hope you guys like it!!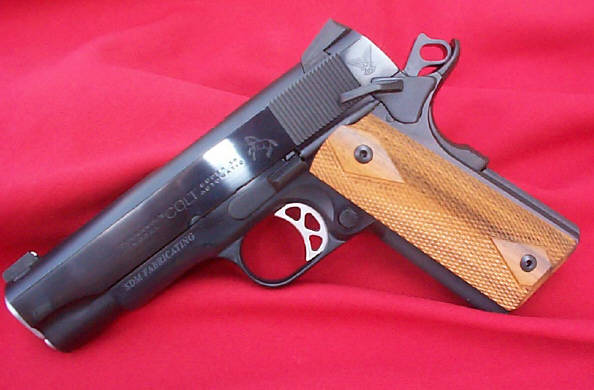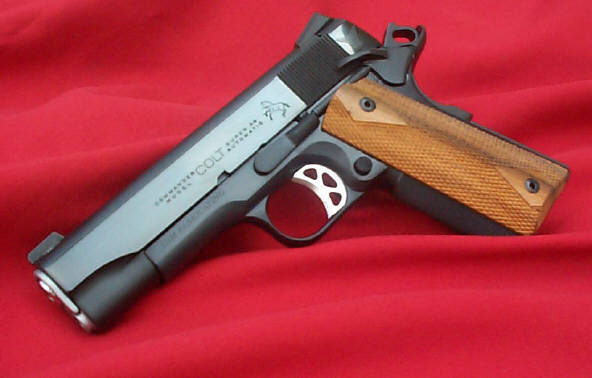 _________________
Scott D. Mulkerin
http://www.sdmfabricating.com
<font size=-1>[ This Message was edited by: Scott Mulkerin on 2001-07-12 22:30 ]</font>