Discussion Starter
·
#1
·
Hi All,
I have to say first off that I'm a huge fan of the original sights found on military-style 1911 models. They are small and precise.
Not so long ago I fitted a National Match bushing to my carry 1911. I broke out the prescription glasses and lo, I could see the target but not the sights. Glasses off, reverse the problem. I could see the sights but not the target.
This was not the ideal situation.
Because I am, in the next couple years, going to be sidelining the Mosin sight business and start full-fledge gunsmithing, I've been buying tools from Brownell's when finances allow.
The past month was a
staking tool
and
slide fixture
. Just makes sense to have both, and the slide holding fixture fits nicely in a vice.
I chose a
10-8 National Match rear sight
and an
MGW serrated front sight
.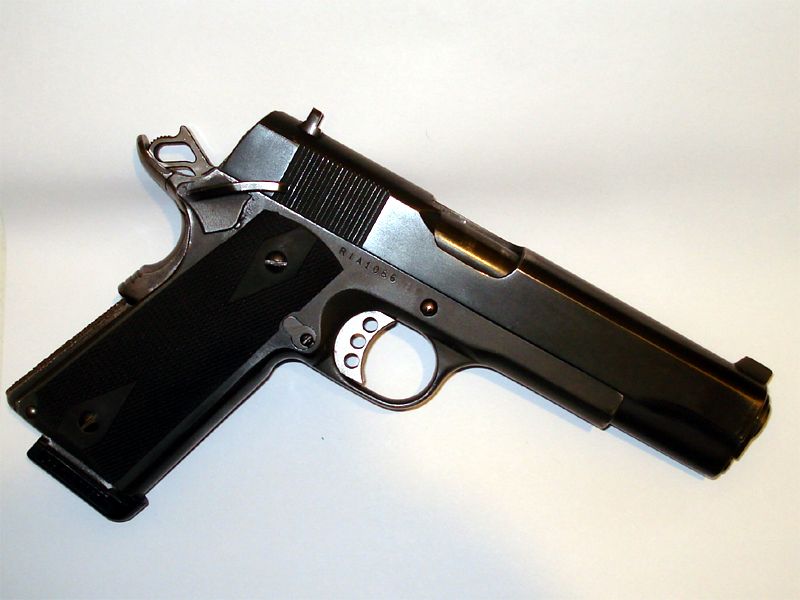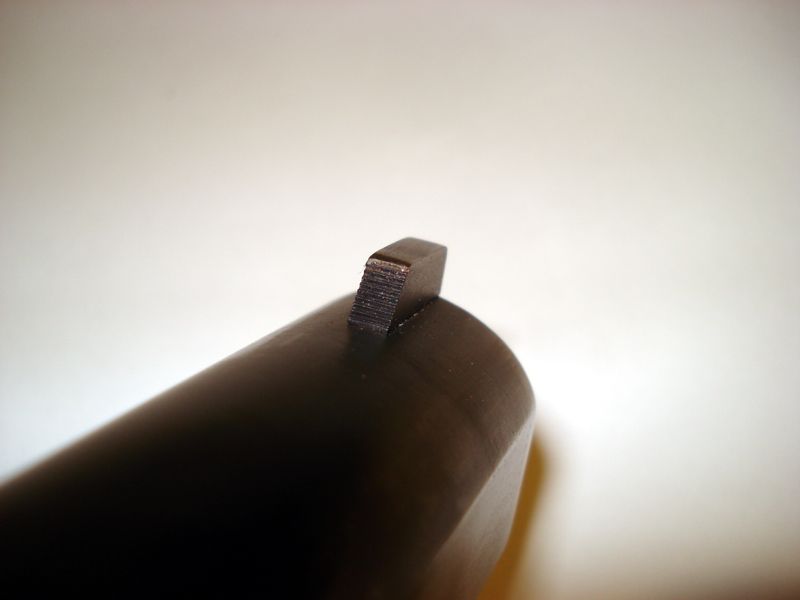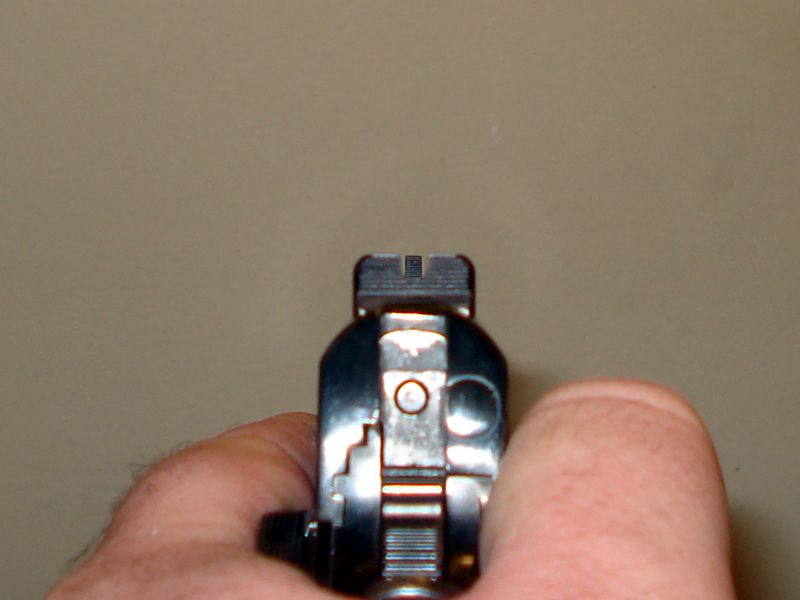 The rear sight was designed to work with a 0.175" front sight, while the MGW serrated front is 0.195" high. I started sighting it in but ran out of time. I still have to take about 0.010" more off.
Test firing, however, revealed a nice surprise: I was never able to really test the NM bushing. At 15 long paces I was chewing out one ragged hole, albeit low. At 30 paces, most still touched. This was unrested shooting with ammo I consider my junk reloads that I keep around in an old ammo can specifically for function testing.
When I go finish sighting in this weekend, I'll be taking good handloads and a few carry loads I need to shoot.
I am pleased. While I might go to a night sight eventually, I'm not a fan of staking repeatedly. I figure one day the hole will waller out.
After I finish sighting in, the slide will get some more bluing and the sights will be blended better with the slide.
A note for the Rock Island users out there: Rock Island is supposed to use a G.I. dovetail rear sight on the rear. It's close, but plan on having to fit the sight with a file. This is a good thing for those of us who like our sights in tight in addition to any set-screw which may be present.
The front sight uses a narrow tenon, and that is in spec.
I look forward to finishing this up. This pistol has been with me since before I knew what I was doing, during the active learning period in which I subjected it to things a 1911 should never be subjected to, and it's survived to now with nary a complaint. It deserves some blending and fixing up! The one last thing it will eventually receive is a wide paddle Wilson Bulletproof Ambi Safety to replace the Caspian on it now.
All the internals are already military, Wilson, or Brown. No MIM.
Josh